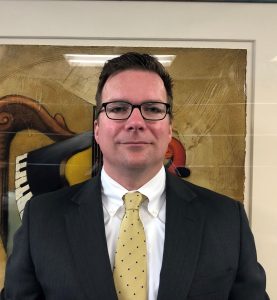 Edward F.
Kickham
Jr
. practices business and real estate litigation for corporate and individual clients, including a Tier One auto supplier, the owners of a shopping mall, and a major hotel operator.  Ed has litigated under the Michigan Judgment Lien Act, the Builder's Trust Fund Act, and the Michigan Franchise Investment Law, and has prosecuted claims for business torts including embezzlement, breach of fiduciary duty, and professional negligence. He has represented insured parties in complex and contentious insurance coverage disputes.
Ed has secured several reversals in the Michigan Court of Appeals, and he successfully defended a lawsuit between partners which resulted in a published appellate opinion that is now one of the leading cases on partners' duties to one another under the Michigan Uniform Partnership Act.
Ed also has broad experience with consumer and municipal class actions, and has represented both plaintiff classes and corporate defendants.  His current cases include a number of class actions challenging water and sewer charges imposed by various Detroit-area municipalities.
Ed received his bachelor's degree from the University of Michigan and his law degree from Wayne State University, where he was an Associate Editor of the Wayne Law Review.